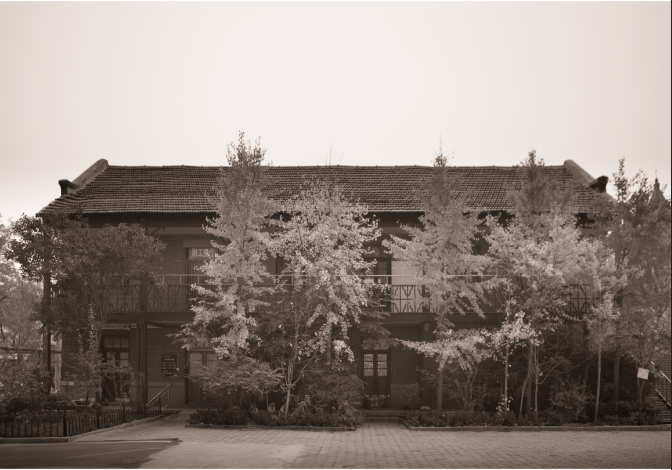 1905年,光绪皇帝下诏,济南商埠筹办告竣,正式开设为"华洋公共通商之埠"。
山东眼科博物馆(世界眼科博览)位于济南老商埠区的中心位置,在方圆50米范围内,东临国家文物保护单位蔡公时纪念馆和济南商埠文化博物馆,西有省文保单位民国时期日本总领事馆旧址,对面则是建于1924年的省文保单位—济南最大的基督教堂(也是济南商埠地区的标志性建筑之一),南邻百年历史的山东省立医院。
在省市区三级主要领导的关怀与支持下,山东眼科博物馆(世界眼科博览)于2018年筹资800万元开始筹备建设,由中国工程院院士谢立信教授担任名誉馆长,由中华医学会眼科分会角膜病学组组长史伟云教授担任馆长,中华医学会眼科分会角膜病学组委员兼秘书高华教授担任执行馆长。
山东眼科博物馆(世界眼科博览)主场馆依托于有百年的历史的三层砖木结构楼房(济南市历史保护建筑),建筑面积700余平方米,附属园林景观面积近1000名方米。博物馆整体按照"两馆两堂"布局进行构建即山东眼科博物馆、山东眼镜博物馆、教育科普讲堂、立信讲堂相辅相成、相得益彰。
目前博物馆已收集眼科古籍、重要史料图书、照片8000余件,各类重要眼科设备展品800余件,各类眼镜及其他展品1100余件,为研究我国眼科发展史提供了重要的史料、实物依据。
博物馆将通过文物征集、保护、研究和展示工作,向公众传播眼科历史文化,努力为城市提供多元化的公共文化服务。
置身在济南百年老商埠,流连在眼科博物馆,会有岁月可回头,时光可停留的感受。
诚挚邀请您作为中国眼科历史发展的见证人,参与到博物馆的建设中来,如果您或您的企业收藏有与眼科、眼镜相关的具有历史意义的物品,可以向我馆进行捐献,我馆将为您颁发捐赠证书。对于征集的所有物品、文物、照片、资料等,无论大小,将一律登记造册,妥善保管。
In 1905, Jinan commercial port was established under the imperial edicts of Emperor Kwang Hsu (1871-1908) and officially opened as "the public commercial port for Chinese and foreigners".
Shandong Ophthalmology Museum (World Ophthalmology Expo) is located at the center of the old port. Within a radius of 50 meters, there are Cai Gongshi Memorial Hall (national cultural heritage site) and Jinan Cultural Museum of Commercial Port in the east, the former site of the Japanese Consulate General (provincial cultural heritage site) in the west, in the north, the largest Christian church (provincial cultural heritage site) in Jinan built in 1924 and in the south, the Shandong Provincial Hospital with a history of more than 100 years.
With the care and support from the main leaders of the provincial, municipal and district governments, we have begun to build the Shandong Ophthalmology Museum (World Ophthalmology Expo). Prof. Lixin Xie, who is an Academician of the Chinese Academy of Engineering, serves as our honorary curator; Prof. Weiyun Shi, the leader of the Corneal Disease Group of Ophthalmology Society of Chinese Medical Association, is our curator; Prof. Hua Gao, the member and secretary-general of the Corneal Disease Group, is our executive curator.
The main halls of the museum are in a two-story building with a history of 100 years. The construction area is more than 700 square meters and the affiliated garden is nearly 1,000 square meters. In this building, two halls and two lecture rooms will be built: Shandong Ophthalmology Museum, Shandong Eyeglasses Museum, Education and Science Popularization Lecture Room and Lixin Lecture Room.
At present, the museum has collected more than 8,000 old books, important historical materials, photos, more than 800 pieces of important ophthalmic equipment, and more than 1,100 kinds of glasses and other exhibits, providing important historical materials for the study of the development history of ophthalmology in China.
The museum will spread the history and culture of the ophthalmology to the public and strive to provide diversified public cultural services to the city through the collection, protection, research and display of cultural relics.
Being in the century-old commercial port, lingering in the Ophthalmology Museum, you may have a close communication with the past.
We sincerely invite you to participate in the building up of the museum as a witness to the development of Chinese ophthalmology. If you or your institution have collected historical objects related to ophthalmology, you may contact us. We will issue a donation certificate to you if you would like to make some contributions to the museum. All items, cultural relics, photographs, materials, etc. collected, regardless of the size, will be registered and kept in good condition.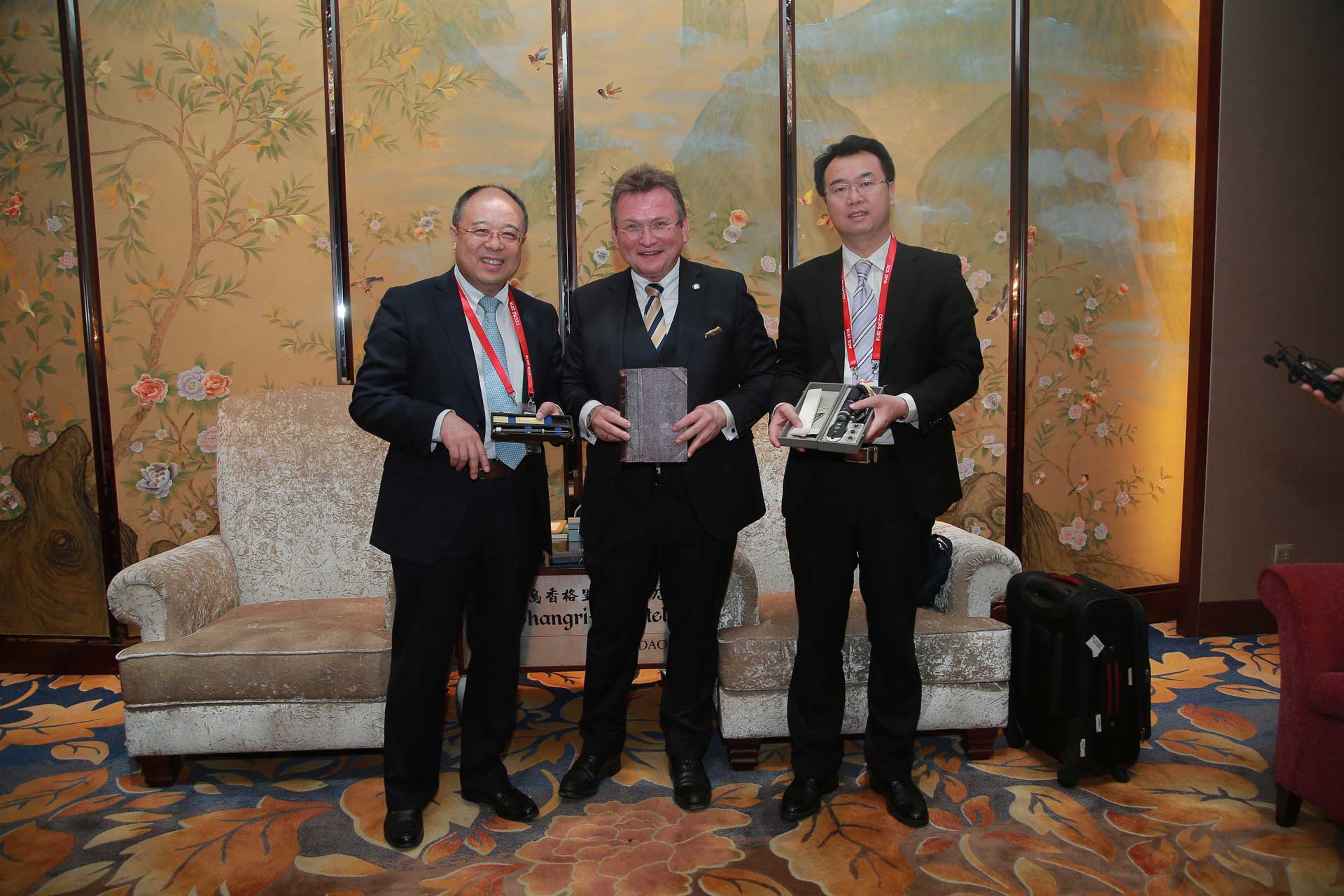 德国眼科学会主席Berthold Seitz教授向博物馆捐赠藏品
Prof. Berthold Seitz, the former president of the German Ophthalmological Society, donated items to the museum.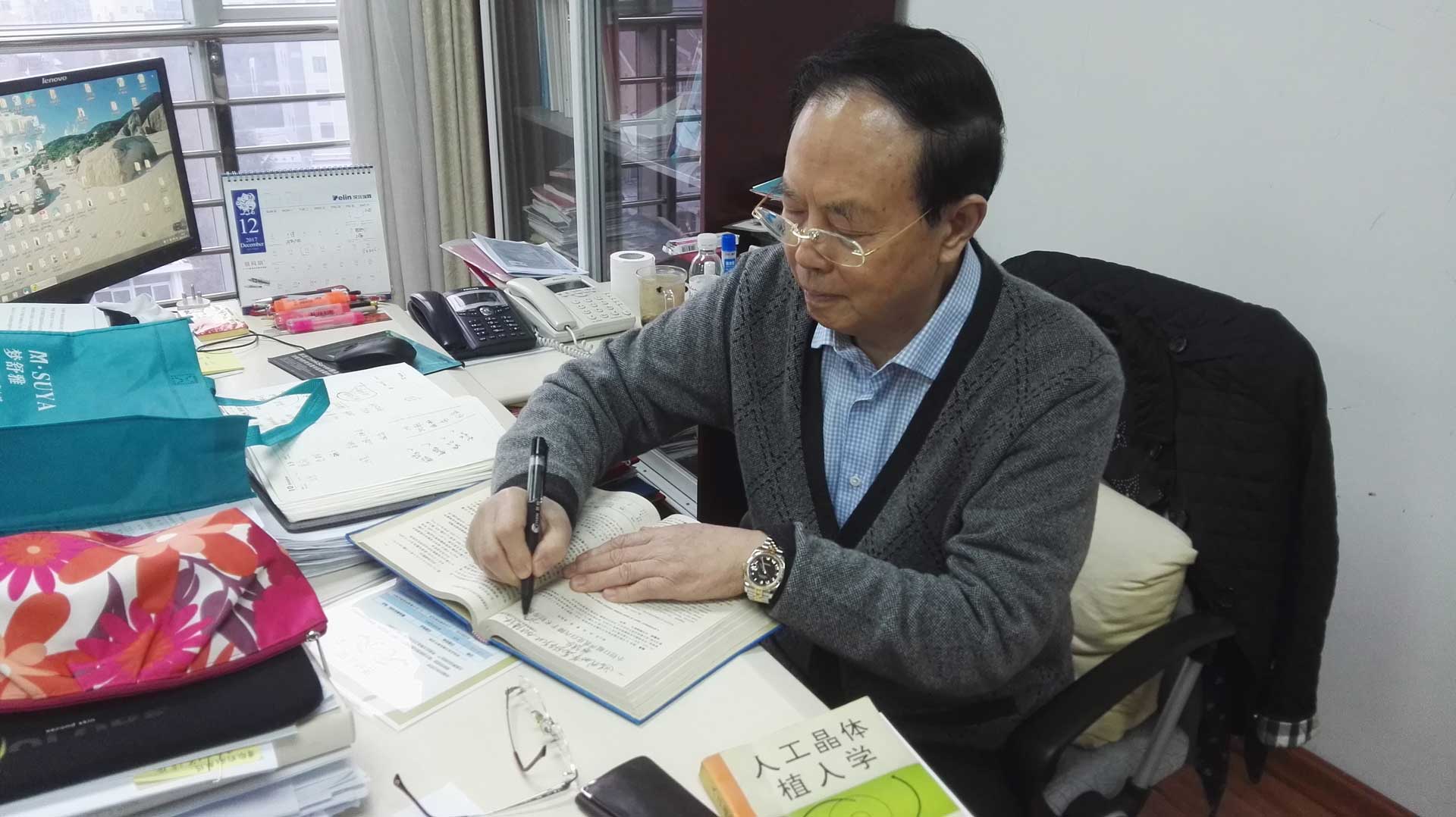 我国著名眼科专家谢立信教授为博物馆题词捐赠藏品
Academician Xie Lixin  was writing down his wishes to the museum.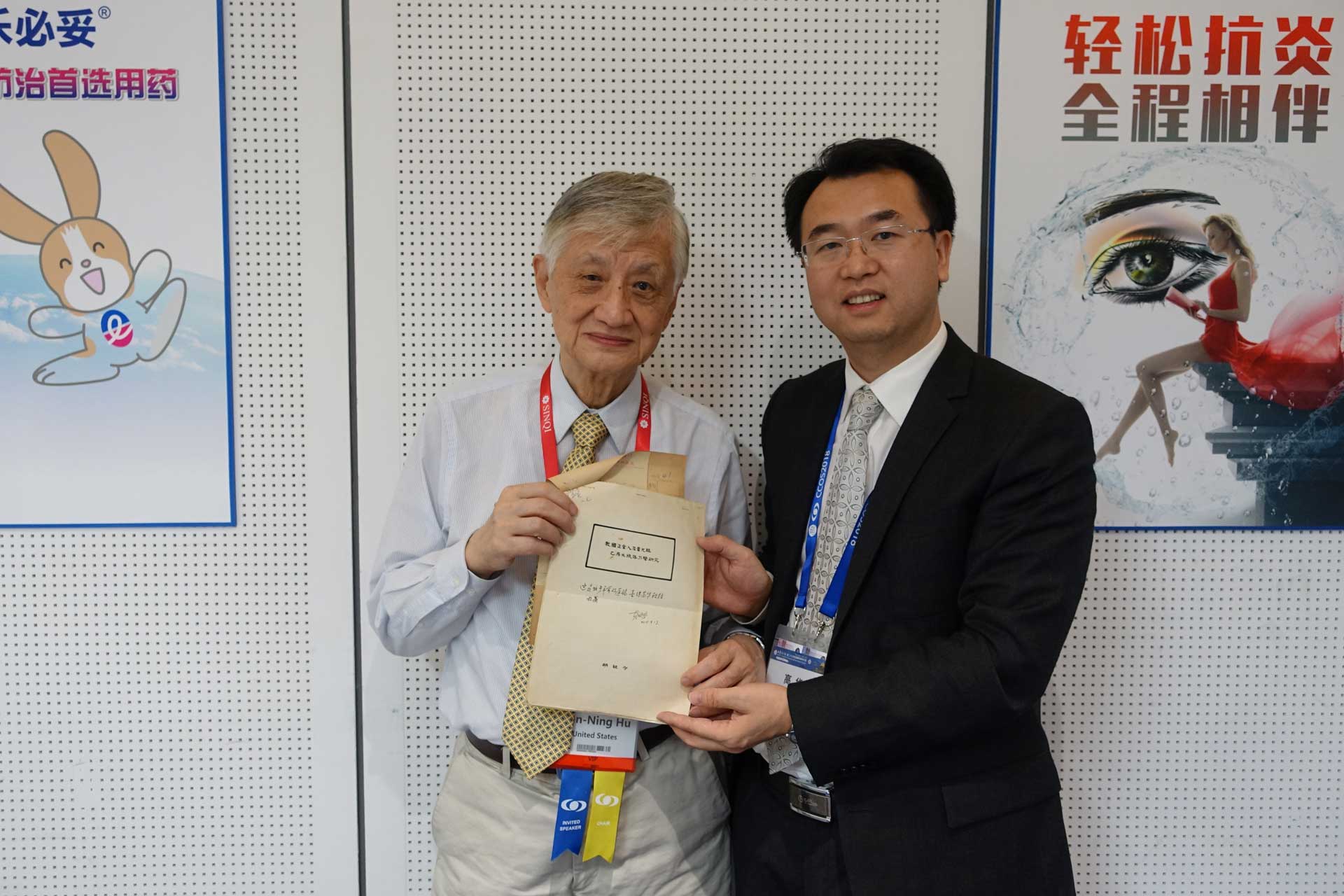 美国著名眼科专家胡诞宁教授向博物馆捐赠藏品
Prof. Danning Hu, a famous Chinese-American ophthalmologist, donated items to the museum.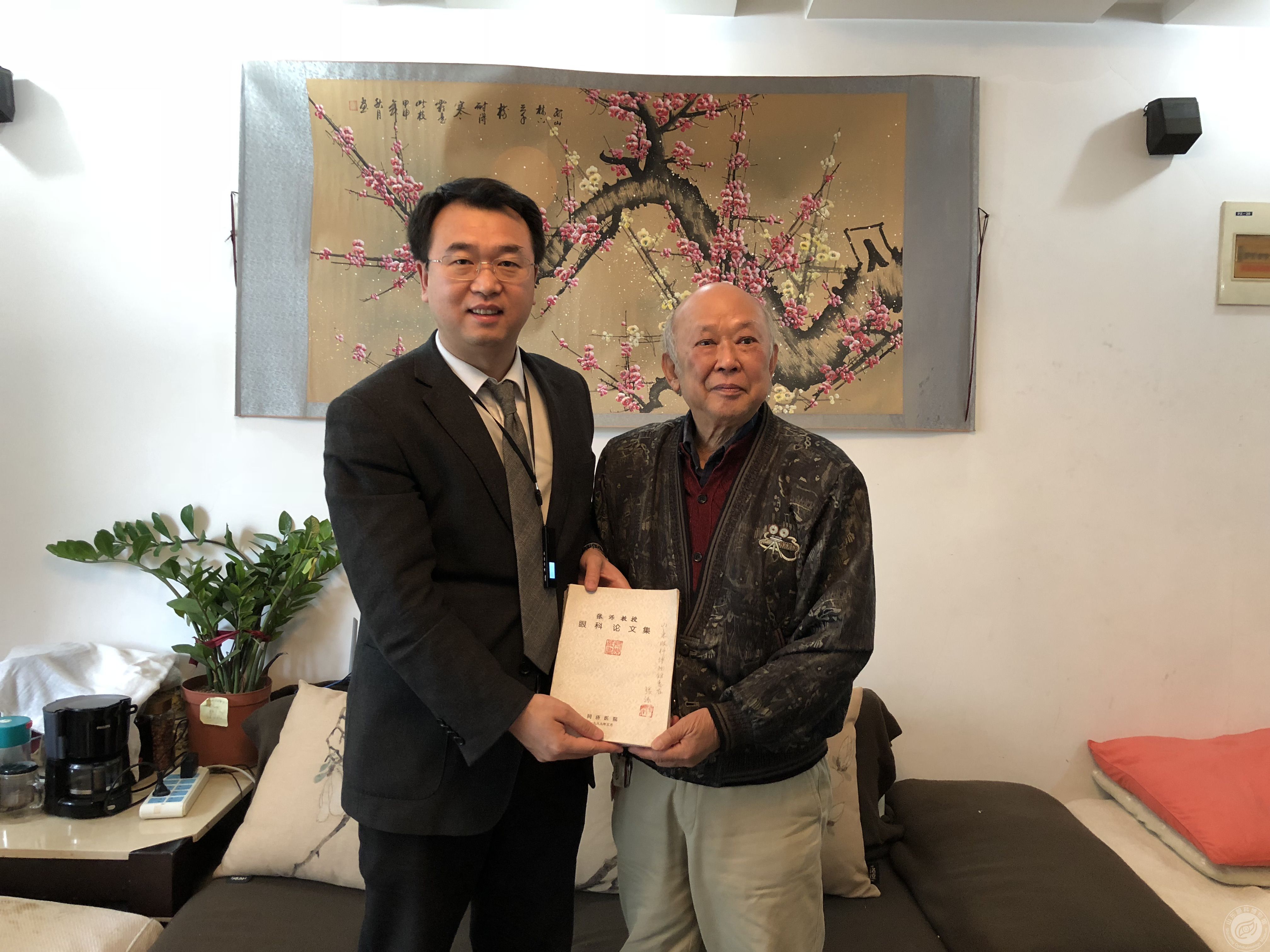 眼科专家张泺教授向博物馆捐赠藏品
Prof. Zhang Luo donated items to the museum.